Our family has been studying faith lately. It has been a great scripture study path for us. Every time we started the Book of Mormon again, it seemed like we weren't getting much out of it. And we had trouble staying dedicated. Some days we'd have long chapters. Some days the chapters were beautifully short (sadly, that was the thought) and we'd be longing for a short one the next night, too. It breaks up stories too much to go by pages. And how do you know where exactly to end? So, the topic study came as inspiration. It allows us to study as long as we'd like, and since we're starting with faith (the first principle, and something I have been struggling with lately), we get to delve into stories. We've studied Christ's miracles, and the great examples of faith in the scriptures. It has been such a blessing.
But today, I woke up with the beginnings of a migraine. I blame the "family slumber party" on the couches. I agreed to stay up and watch a movie as long as we were all in PJ's and all ready to fall asleep. I picked the long couch, but it has a bar running in the middle of it. The bar started out where my back is, but when my back hurt, I slid down and it ended up kinking my neck funny. At least, that's what I'm guessing happened. At any rate, I grabbed my caffeine pills (the only think I've found to help my headaches), and we anxiously waited to see if church would be a good idea. Of course my kiddo was crossing her fingers. She's too much like her mother. When she's at church, she loves it there. But GOING always raises anxiety. While waiting for my headache to dissipate to see if I could stand being at church, we sat down and (quietly) watched church videos.
My favorite church video is Finding Faith in Christ. I've always loved the testimony it shares. Today was no different, I greatly enjoyed it. But today, I thought about WHY I enjoy it. It is a bold testimony, and as a teen, that is what spoke to me. But as an adult, my faith is very different than it was before. It is even different than it was 5 years ago. I feel like 5 years ago, my testimony was an impenetrable wall. I was in the middle of a battle for my soul, and it was still holding. Then I entered a very different battle. Instead of constant barrage, the tactic became slow and persistent banging in the exact same spot.
Infertility.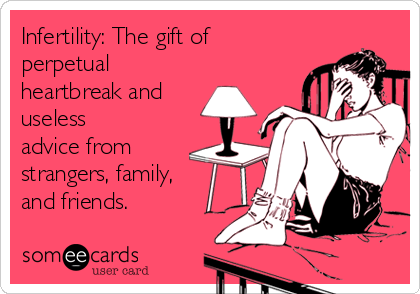 I never knew that infertility would rock my testimony harder than divorce. It still baffles me. I still look over my faith from past years and can't quite figure out why it needs such reinforcement now. A slow and steady banging does more damage than an entire life upheaval. I struggle with feelings of impatience and a thought that God hasn't kept  his promise. I feel that He hasn't made a great friend lately, and that has made it hard to talk with him.
When we were married 6 months, I was given a priesthood blessing that my body would be able to bear children. It stated that God was pleased with my desire and that my body would be made whole so that I could carry them. I've been married for 3 1/2 years. I have no other children. This paragraph sums up the gaping hole in my faith. I know it can be fixed, and I know that God does keep his promises… and yet a niggling voice says "yeah, just not to me." And that voice has been working for 3 years. It screams loudly about 1 week out of four. When I get to heaven, I'm going to ask why he had to make our bodies go through torture once a month. Isn't it bad enough that we've got to deal with the fact that we're, once again, not pregnant? That we've got to wait a whole other month to go through the same torture because maybe, just maybe, it might work this time?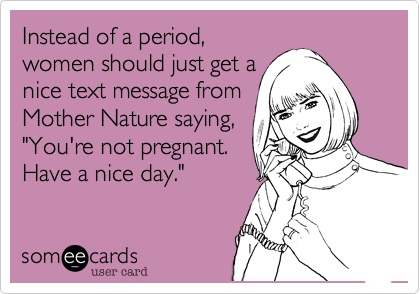 I've got to admit that after 3 years, the sting has gone out of it. You learn to deal with it in a way I hope no one ever has to accept. It honestly, really and truly doesn't hurt like it used to. It doesn't even hurt when I see so many pregnant women around me. Or when I see kids that are celebrating birthdays and reminisce that that the news of their future arrival added one more rock to the catapult, one more swing with the battering ram.  But for a while, it really, really hurt. It hurt when I accepted the calling of nursery assistant. It hurt knowing I could have had a kid in nursery. It hurt making quilts for everyone else's babies, and finding out exactly how many women that weren't me were expecting in our ward. It hurt finding out first because of the calling.
It hurt when my sister announced her pregnancy. But I think that that wound is actually the one that helped push me past the pain and into gratitude. The pain of my sister's impending bundle was at its strongest the day I yelled at her husband. He's not known as one with much tact. It causes conflict in his life, though I don't know if he really understands the degree. He's learning, and I commend him for it. But somehow, he always finds my tender heartstrings and yanks on them. This one was especially tender.
My sister had announced the name she was planning on using for her baby, and it was a name that was one of my favorites. A name that if I had already been able to have kids, might have already been taken. When I said something about it, I was severely cut in half. From the sister who rarely cuts with her words. She told me that "she was having a baby, first, so she would use it."
Ouch. Seriously. I don't have words to express how much that got to me. It was more than rubbing my face in my lack of child-bearing. I was more than taking something I really wanted. It was … pure pain. Twisting the knife in my side.
Well, my mother told my sister that she was justified. It's expected. My personality is completely opposite from my mother's and my sister's is exactly the same. It is really easy for my mother to understand my sister's point of view and very hard for her to understand mine. My sister is meek and timid, and often too submissive. I am bold and loud and often too oppressive. I don't expect my mother to ever understand how much it hurts. Or to understand that I have feelings and am not just being mean. I also didn't expect my sister to understand. My sister, who would never hurt on purpose (I call her my angel sister, which she hates; but she's got a soul like Mother Teresa's. She's born to do and be good. There is no question that her strongest personality color is white), had no intention of hurting me. I knew she didn't mean it.
And then, I was visiting with her and her husband, and she jokingly said, "are you ever going to forgive me for calling my baby that?" and I seriously said, "no." … and her husband opened his mouth. Gave the same line I'd already heard. "Well, we figure, she's having a baby first, so we get to use it." Still not meant to hurt. But I had had it with that line. I looked him square in the face and said "STOP saying that! I'm so sick of hearing that." Well, her husband back-peddled, and mumbled he didn't mean to upset me, and I left.
Then, when my sister and I were together again, she told me that she and her husband had talked about it and had decided to use another name. I told her I didn't care. It wasn't the name that had hurt me. This is true. Though before finally saying what I was thinking, I would never have called the girl by her name (ever), it wasn't about her name at all. We had a nice long talk about loss and infertility (if you'll recall, she lost her baby last year at 28 weeks). It gives a strong bond most sisters don't share. We know mutual suffering. She talked about how she understood the agony of trying. I know she does. I've watched her. She's been such a blessing in my life because of all she has taught me through her own trials and how they correspond with my own. Then she used another well-overused line. " when you get your baby, you're going to get a very special spirit." It's a nice thought, isn't it? But it is so shallow! It doesn't soothe the pain. It doesn't make up for anything. I've learned that God doesn't reward our suffering with exactly what we want, and that saying I'll get a special spirit doesn't make it even. Nor does God really work that way. It is what we learn that matters, not what we get. But even the learning doesn't seem to be enough while we are in the midst of the storm. In fact, I was so done even trying. It seemed like I was faced with continuing to try, continuing to be mad at God every month when once again, he "failed to keep his promise," and continuing to be exhausted or to just stop caring. I expressed with her my struggling faith, and she understood. She just listened. It comes down to choosing God or choosing to try for a baby.
It was so much easier to just not try, not care. After 3 years, that's where I was at. It was easier not to care. I've been through the wringer with my faith. And what have I learned from it?
You have to believe in God to be mad at Him. It seems like a silly thing to learn, and a silly place to start, but when you're severely struggling with your testimony, it gives you rope to hold on to when you're spiraling downward with your faith. When I was questioning what I believed in, it gave me a foundation. You have to believe He is real if you're going to be angry. First stone in the foundation. He exists.
You have to believe He CAN keep His promises, if you are going to be frustrated that He isn't. Once again, I realized that if I believe in God, I have to believe he CAN keep his promises. If I was going to be angry with Him, I had to believe that he really could fulfill his promises. Second foundation stone.
You can't gain faith by "praying" to gain it. Praying isn't enough. Neither is holding an ultimatum. "God, I'll believe if you will give me a baby." "Lord, help my faith by giving me what I want." and "Can I just learn the lesson already, so I can move on?" are not words that bring faith. Nor do they work, just FYI. I was constantly seeking the answers to building my own faith, but  I wasn't actually doing it right. I couldn't find a clear-cut formula for faith-building anywhere I looked.
Instead of seeking to understand faith, seek to understand the atonement. True story. As we are reading about faith in the scriptures, it is not in the miracles that faith is found. It is not in the stories or examples. It is in understanding the atonement. Luckily, the book of Romans discusses the connection between faith and the atonement so well, that I discovered the connection in our studies. Faith must be founded on the atonement in order to take root in the soul. All the studies of faith just slip out unless there is also a study of the atonement.
When you believe in the atonement, you must question your proximity to God and his will. This is the walls of a testimony. There was a beautiful talk about this in conference, though I confess I had a pretty snide answer to the opening questions ("Why, yes, I would "confidently walk up to" Heavenly Father. I'd look Him in the face and ask him why on earth he's doing this to me!"). Seriously, that talk was meant for me! He expresses the struggles of my soul! I've made it this far in my faith. I've stripped down my testimony to it's foundation, but it will go no further. So instead of continuing to attack my testimony in God, Satan tried to attack my testimony in myself. In all the blessings I have received in the past 3 years, one phrase is always there. "God loves you."  And, sadly, I don't think I ever accepted it. In fact, I rolled my eyes. I feel like my testimony is going through it's teen years. You know, like every time your parent told you they love you and you just rolled your eyes and think, "Whatever. If you loved me you'd let me go to Stacy's party." [Yeah, I never thought that, either. I don't know where that thought came from. I was a perfect child. And if you believe that, I invite you to re-read this post]. There are 3 parts to questioning your proximity to God:

you must ask yourself if you believe that he loves you.
You must ask yourself if you love  Him.
You must ask yourself if there is anything in your life that is keeping you from following God's plan for you. For me, the answer here is my own stubbornness and hurt feelings. My need for justice and fulfilled promises.

Question C leads directly to where I'm at. Once you put away those things that are keeping you from drawing closer to God, there is just simple faith left. You've stripped away the doubts and hurt feelings. You've come to just accept Him and His will… yeah, it's just that. It is the "peace, be still" of the soul. It is the calming of the personal storm. It is the acceptance of who you are and where you are. Giving God back the wheel. Just… Being. And being okay with just being. It is the roof on the testimony-fortress. Acceptance of God's will is the protection we all need.
So, here I am. I am not pregnant. And I'm okay. I've since learned that in order for me to get and stay pregnant, I'm going to have to give myself shots every day. Shots that aren't cheap. Shots that cost more than my house payment. And did I mention that they're SHOTS? Self-injected shots? I've also learned, through more blessings, that there is a divine reason for this, though I don't know what it is. And that's okay.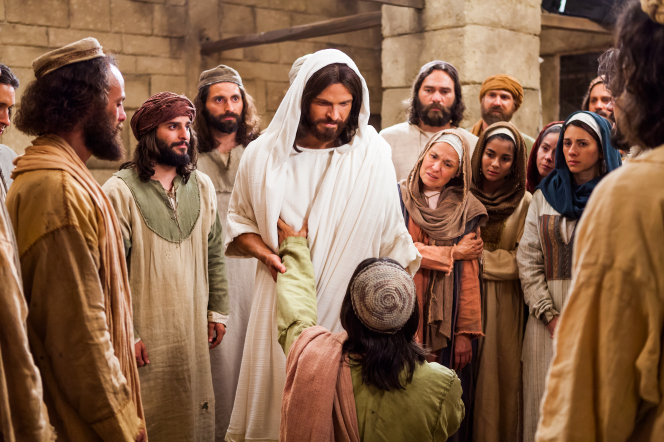 Thomas, too, needed a testimony boost. His testimony walls were severely shaken. I think that Thomas was the last to see the Savior, because although he truly wanted to see Him, he was so caught up in his own head, so busy, that it was impossible for him to accept and understand. It was through the agony of waiting that Thomas began to accept the truth of God's miracle for him (The agony of waiting. Nope, can't relate…).Through the desperate sorrow of the loss he felt, he eventually came to be still. And when he was still, Christ was there. I am grateful for Thomas, and that through Thomas's example, I, too, can learn to wait and be still. I'm grateful that he didn't have perfect faith. I'm grateful that he needed to see to believe. Because we can see that God loved him, anyway. Chastised him, yes, but still loved him. And by feeling the nail-marks, a physical representation of what Christ did for us – you could say it was by understanding the magnitude of the atonement – Thomas' testimony became stronger than it had been before.